We would like to introduce our Kitchen Concepts Loyalty Card.
As the name implies – when visiting our restaurants frequently, you will be rewarded for your loyalty.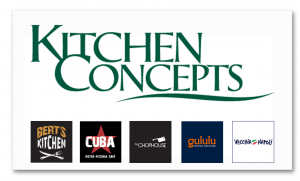 This is our way of giving something back and saying thank you.
This scheme is valid for
The Chophouse at Tigne' Point
Cuba at the Strand Sliema
Cuba in Spinola Bay St Julians
Cuba Pama Mosta
Vecchia Napoli at the St. Julian's side of Tower road
Vecchia Napoli at Skyparks Luqa
Vecchia Napoli at Salini Resort, Salina Bay
Beer Kitchen at Skyparks Luqa
Gululu in Spinola Bay
Pexxi in Spinola Bay
This will also be extended to other Kitchen Concepts outlets yet to be opened.
Our Bonus system is simple. Along the same lines as an Air Miles scheme, each time you dine with us an amount of money (10% of the bill excluding VAT), rather than miles, will be credited to your account. This can be benefited from when so ever you like, irrespective of where you dine and when. As long as you use your KC card,  the euros will accumulate in your account irrespective of the method of payment whether cash or credit card, personal or corporate.
Fill in the form below to apply for the Kitchen Concepts Loyalty Card